Deck, Porch, and Patio. What are they and what does each term refer to? This article will address the similarities and differences between each term. This article will also provide 3 tips to maintaining a clean patio this summer. These tips will help you maintain a beautiful and clean patio–one that you'll be proud of!
Deck, Porch and Patio: Unpacking Each Term and What it Means
A deck is a porch or section of your house that extends from the house. A deck usually doesn't have a roof that stretches over it. A deck tends to be more expensive than a patio and porch because it involves more of an investment and maintenance.
A porch is similar to a deck in that it extends outside. But unlike a deck, it's often covered by walls or a roof and requires less maintenance than a deck. A porch is usually in front of the house.
A patio, on the other hand, can be attached to the house or can be its own feature outside. For example, most patios involve patio furniture like chairs, tables, umbrellas, and other accessories. Patios are great for hosting friends and family, and are often places where people gather. Patios are often in the backyard.
Each type of outdoor space provides different benefits and disadvantages. For more information about the pros and cons of each, read this and this.
3 Ways to Maintain a Clean and Beautiful Patio This Summer
There are many ways to have a clean and beautiful patio during the summer. Here are a few tips that you can use to help you with your patio. Most of these tips pertain to maintaining a concrete patio. For help with brick, pavers, and stone patios, reach out to us for more information.

Tip #1: Choose Patio Furniture That Will Not Rust
Because patio furniture is often exposed to the outdoor elements and environment, it's very important to either choose furniture that can be protected from rusting. The most rust-resistant material to keep an eye out for is high-density polyethylene (HDPE) lumber. HDPE is made from recycled plastic. This means that it does better outdoors, even when the furniture is left uncovered. Other types of material that do not rust as quickly include concrete, wooden outdoor furniture, cast aluminum, and all-weather rattan.
With the help of maintenance and cleaning services like MultiMan Services, you can get advice on how to maintain whatever patio furniture you choose. This way, you don't feel limited to certain types of furniture. Additionally, if your furniture does rust, MultiMan Services would be able to help you remove the rust stains.
Tip #2: Remove all the loose debris surrounding the patio
It's very important to remove any debris or waste that is around the patio area. For example, using a leaf blower to collect leaves or using a broom to sweep away any dirt that gets in the patio area.
Removing the debris is very helpful to beautifying your patio as well as make it a place that's clean and fun to be in. With the help of a cleaning service like MultiMan Services, you would be able to not only have the basic removal of the debris, but you would also have a deep cleaning of your patio area.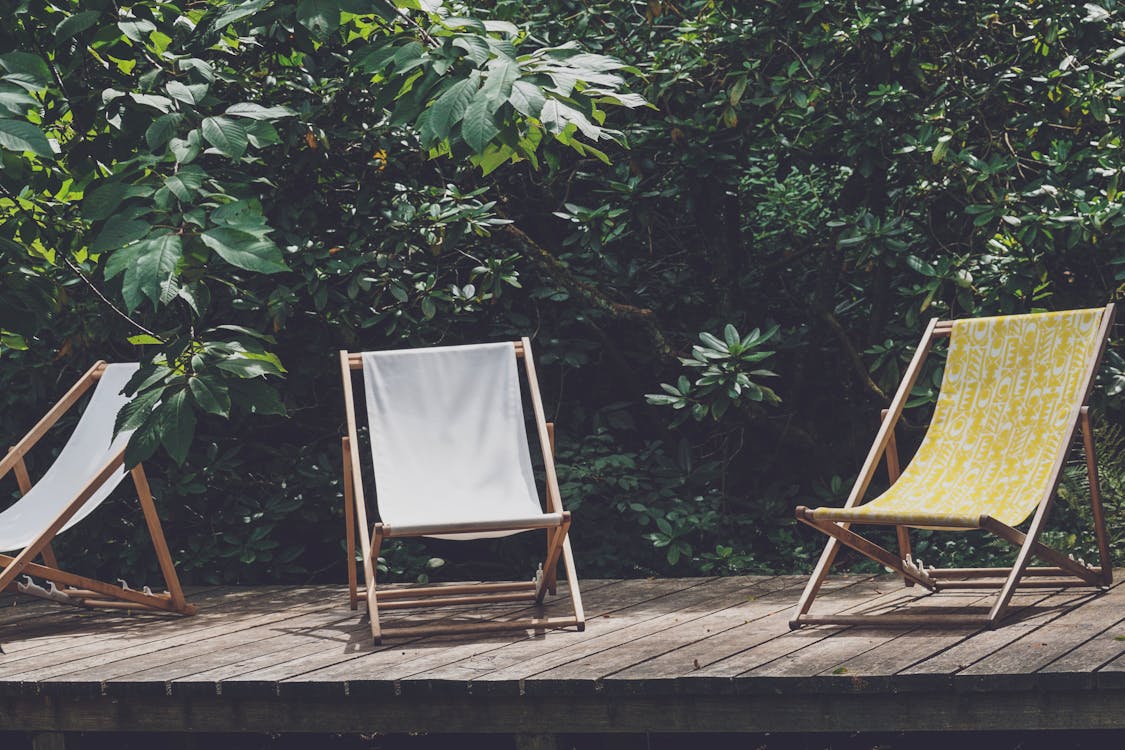 Tip #3: Remove Mildew, Grease, Mud and Other Stains
If you've had to clean your patio before, then you've probably heard that substances like oxalic acid, chlorine bleach, and cornstarch can be helpful to removing different stains. While these substances may somewhat remove mildew, grease, mud and other stains, they are also harsh substances that you should be careful with. These chemicals also just function on a surface-level and may not be as effective as getting a deep cleaning service that can help you.
MultiMan Services Can Change Your Patio For The Better
Because the summer is the time to enjoy camp fires, barbecues, and outdoor activities, it's very important that you feel comfortable in your patio area. At Multiman Services, we can help you with your patio by:
Safely removing rust and other stains from your patio area and furniture.
Addressing the different issues associated with different patio surfaces. Most solutions to patio issues focus on concrete but you might not have a concrete surface
Deep cleaning your patio so that it's ready for entertaining loved ones
Cleaning your patio furniture to make it stand out and beautiful
Making sure that your patio area does not have debris or dirt that may make it unsafe
If you're looking for a dedicated and honest cleaning or handyman service, reach out to us at Multiman Services. We would be happy to answer your questions, address your concerns, and help you to a cleaner home and backyard.